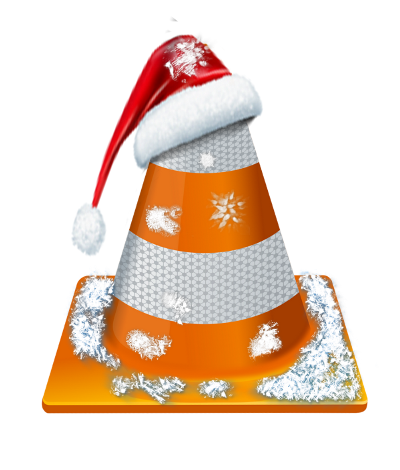 VLC media player
VLC er en fri og open source multimedieafspiller, der fungerer på flere platforme, samt et rammeværktøj, der afspiller de fleste multimediefiler, såvel som dvd'er, lyd-cd'er, vcd'er og forskellige strømprotokoller.

Hent VLC
Version

2.1.5

•

Windows

•

20MB
Jean-Baptiste Kempf: 10 years of GSoC and VideoLAN
A few weeks ago, the 10 years Google Summer of Code Reunion was held in San Jose. To celebrate for the 10 seasons of GSoC, this event replaced the usual Google Summer of Code summit. I thought it would be a good occasion to share what we'[...]

Jean-Baptiste Kempf: Second VLC for WinRT release
A new release Now, you should see a new release of VLC for WinRT on the Windows Store: 0.1.0. This is the second major release of this application. While still beta, it should be way more stable than the previous one. The major changes[...]

Sociale medier
[skynewstech] Today we are mainly using #vlc @videolan @przemyslawpluta http://t.co/iIhidlcpIp
[jaguar_9] @beauzeh why would vlc need more than one extension? '.*' should be enough. #playsitall
[ThomasNigro] VLC for WP 1.0.9 will be available in the Windows Phone Store within a couple of hours.
[ThomasNigro] Should I remove the orange squares on top when background is black? I think I should but need advices http://t.co/VW9G7eQSoE
[beauzeh] As a side note, the update that will land on your phones in a few hours is not addressing performances, that will be 1.0.10 :-)