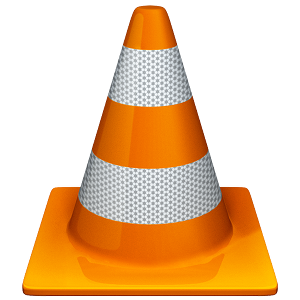 VLC media player
VLC er en fri og åpen multi-plattform multimedia-program og rammeverk som spiller de fleste multimediafiler, så vell som DVD-er, Lyd CD-er, VCD-er og forskjellige strømningsprotokoller.

Last ned VLC
Version

2.1.5

•

Windows

•

20MB
Jean-Baptiste Kempf: 10 years of GSoC and VideoLAN
A few weeks ago, the 10 years Google Summer of Code Reunion was held in San Jose. To celebrate for the 10 seasons of GSoC, this event replaced the usual Google Summer of Code summit. I thought it would be a good occasion to share what we'[...]

Jean-Baptiste Kempf: Second VLC for WinRT release
A new release Now, you should see a new release of VLC for WinRT on the Windows Store: 0.1.0. This is the second major release of this application. While still beta, it should be way more stable than the previous one. The major changes[...]

Sosiale medier
[ThomasNigro] Changelog: speed improvements while playing lots of songs, playback fixes, improvements in playing 720p on high end devices (1st tweet)
[ThomasNigro] VLC for WP 1.0.10 should be available within two hours.
[videolan] libbdplus 0.1.2 is out: support for unmounted disk, fix crashes and improves portability! https://t.co/wKlmGYQNbO Cc: @InsidOpi
[videolan] libaacs 0.8.0 is out: better OS portability, supporting raw devices and with speed optimizations https://t.co/bhWzaSyX3s CC: @InsidOpi
[videolan] libbluray 0.7.0 improves our BD-J support, notably for fonts support, caching and Java 8 support! https://t.co/0QX7OO4IXi