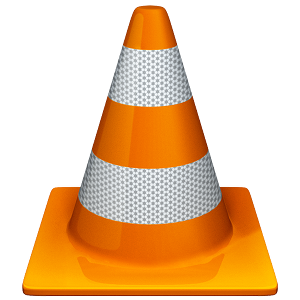 VLC media player
VLC 是一款自由、开源的跨平台多媒体播放器及框架,可播放大多数多媒体文件,以及 DVD、音频 CD、VCD 及各类流媒体协议。

下载 VLC
Version

2.2.1

•

Windows

•

20MB
Jean-Baptiste Kempf: This week in VideoLAN - 8
Yet another week in VideoLAN world Another week, another weekly report about what has happened in the VideoLAN community and VLC development teams, during the last week. This week was pretty busy on most VLC related projects, as you'll s[...]

Jean-Baptiste Kempf: This week in VideoLAN - 7
Yet another week in VideoLAN world A new week, a new weekly report about what has happened in the VideoLAN community and VLC development teams, during the last week. Features and changes VLC and libVLC Interestingly, this week was q[...]

Jean-Baptiste Kempf: This week in VideoLAN - 6
Yet another week in VideoLAN world Continuing what I did for the last few weeks, and to please my friend Kostya; this post will tell you the interesting things that happened in the VideoLAN community and VLC development teams, for the last[...]

Jean-Baptiste Kempf: This week in VideoLAN - 5
Another week in VideoLAN world Continuing what I did the last few weeks, here is a new post summing up what happened, this past week, in the VideoLAN community and VLC development teams. For some technical reasons, this post was delayed [...]

社交媒体
[videolan] Version 2.6.0 of VLC for iOS adds support for Apple Watch, a mini player, lots of bugfixes and much more: http://t.co/l7DNTCHyK2
[feepk] Version 2.6.0 of VLC for iOS will be out today! http://t.co/4YzlkUYoGm thanks to @toco91, @_Caro_N and @iTarax for their dedication!
[videolan] What happened in the @videolan and #VLC communities last week! Quite a bit on Android, iOS, OS X and WinRT! http://t.co/OeP9eOm1zi
[videolan] Vous êtes en France (ou à Paris), et vous avez des téléphones abimés (écran cassé, modem) ou un peu vieux? Hésitez pas à nous les donner!
[Gandi_Asia] Nice to meet Linux Pilot and @videolan people at #hkoscon 2015 ! http://t.co/gUND4hMUHE