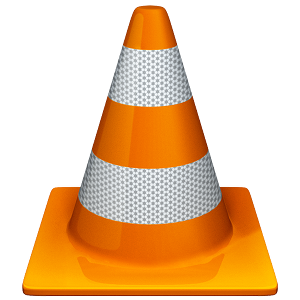 VLC media player
VLC 是一個自由和開源的跨平台多媒體播放器和框架,可以播放大多數多媒體檔案,以及 DVD、音樂CD、VCD 和各種串流協定。

下載VLC
Version

2.1.5

•

Windows

•

20MB
Jean-Baptiste Kempf: VLC 2.1.5
Release of 2.1.5 Today, we did a small release of the stable version of VLC media player: 2.1.5. It is just a maintenance release, before VLC 2.2.0 is ready. The highlights are: Blu-Ray subtitles (PGS) in MKV are correctly sized, Som[...]

Jean-Baptiste Kempf: VLC, Android and DVDs
DVD on Android If you're like me, you probably have a large number of DVDs at your place. Of course, the DVD format is outdated, but it has a few advantages: Everything is available on DVDs and it's cheap to buy, It's cheap to decode M[...]

Jean-Baptiste Kempf: Blu-Ray playback libraries updates (BD-J)
Triumvirat update 6 months after the first libbdplus release, and my post about the open Blu-Ray playback stack state, we've updated a bit the libraries. We have seen, in the last weeks, the release of: libbluray 0.6.0 libaacs 0.7.1 libbdp[...]

Ludovic Fauvet: Mirrorbits is now on github!
Few months back I started working on a new project for the VideoLAN organization called Mirrorbits. Fast-forward, now in July 2014 it is finally online and open-sourced on Github! Mirrorbits is a geographic download redirector written [...]

社交媒體
2012-10-03 01:45 @__s_a_m_u_e_l it should be ok :)
2012-10-03 10:38 RT @aprilorg: The Unitary Patent back in the European Parliament on October, 11th 2012 http://t.co/llPOKc0i #april
2012-10-03 10:22 @djaquay change country ? :)
2012-10-03 10:22 @MyKey_ a subset of Dash, indeed...