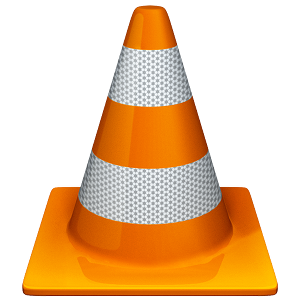 VLC media player
VLC er en fri og open source multimedieafspiller, der fungerer på flere platforme, samt et framework, der afspiller de fleste multimediefiler, såvel som DVD'er, lyd-CD'er, VCD'er og forskellige strømprotokoller.

Download VLC
Version

2.2.1

•

Windows

•

20MB
Jean-Baptiste Kempf: This week in VideoLAN - 2
This week in ... Continuing what I started last week, here is a second post summing up what happened, this past week, in the VideoLAN community and VLC development teams. Features and changes VLC Monday started with fixes for UPnP on[...]

Jean-Baptiste Kempf: This week in VideoLAN - 1
This week in ... It's can be sometimes quite difficult to follow what's going on inside the VideoLAN community and VLC development, without reading numerous mailing lists. Therefore, I'm going to start to write a post every week doing a sh[...]

Jean-Baptiste Kempf: Control VLC with your voice and gestures
RealSense In VLC, we have hundreds of modules to do many crazy things, including karaoke or puzzle filter! Today, I coded 2 nice features, using Intel® RealSense™ technology: one is a voice control plugin for VLC, and the other is a [...]

Ludovic Fauvet: Using DNS as a cheap failover and load-balancer
I'm currently testing the upcoming version of Mirrorbits with clustering support to be finally able to achieve high-availability for the VideoLAN downloads infrastructure. We're now running two servers for powering the downloads: get.d[...]

Sociale medier
[videolan] VLC for Android 1.4.1 is now out as a stage rollout on the @GooglePlay store. New hardware decoding mode + bugfixes https://t.co/sDCREUnpGB
[videolan] #FF VLC/iOS @toco91 @feepk @_Caro_N @iTarax VLC/WinRT @KellenDB @ThomasNigro @drasticactionSA @robUx4 @MartellMalone
[robUx4] Another good milestone today with D3D11 for VLC after GPU support for subtitles, I fixed pixilated rendering in fullscreen. #Happy
[paulcollins] New VLC app for iPhone is awesome. Drag and drop via WiFi is a nice feature.
[ThomasNigro] Hey Twitter! There's a new beta package for VLC 1.4.2 on Windows. If you want to test and report bugs : http://t.co/mUTzm64WPk