VLMa Overview
Note! This project is not actively maintained anymore.
About VLMa

VLMa is an application to manage broadcasts of TV channels, received through digital terrestrial or satellite ways. Its interface is provided as a web-site written in Java.
It is also capable of streaming audio and video files. VLMa consists of a deamon (called VLMad) and a web interface (called VLMaw).
VLMa is released under the GNU General Public License like VLC media player.
Features
giving orders to VLM instances through VLC's telnet interface
monitoring of current streams
dynamic stream assignments (incl. fallback if a server is unavailable)
monitoring the streamers' state using SNMP
drawing of the streams stats as RRD graphs
notifications by mail or IM (IRC and MSN)
localized web interface in French and English
---
Screenshot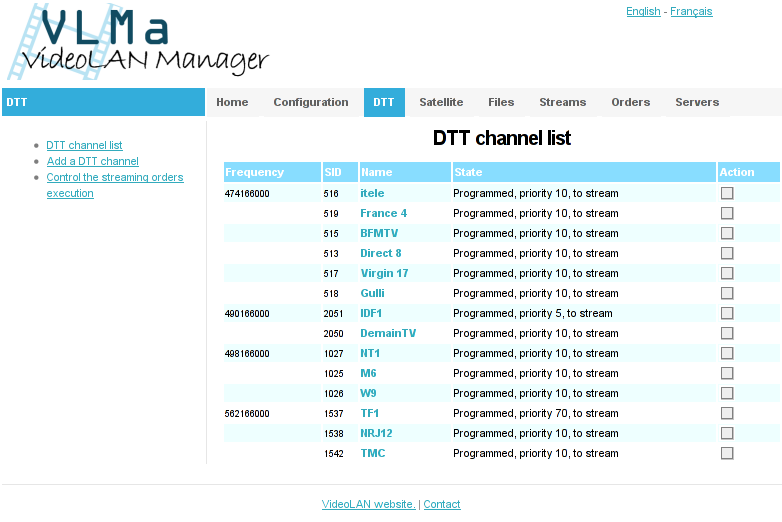 ---
People using VLMa
If you use VLMa in another institution or company, please let us know.