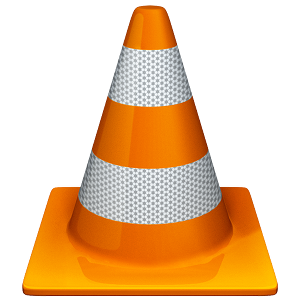 VLC media player
VLC ist ein freier und quelloffener Multimediaplayer sowie ein Framework für verschiedene Betriebssysteme, das die meisten Multimediadateien, sowie DVDs, Audio-CDs, VCDs und verschiedene Streamingprotokolle abspielt.

VLC herunterladen
Version

2.1.5

•

Windows

•

20MB
Ludovic Fauvet: VLC and Mirrorbits at SCALE 13X
The thirteenth annual Southern California Linux Expo (SCALE 13X) will take place on February 19-22, 2015 at the Hilton Los Angeles Airport (LAX). It's without doubt one of the greatest conference related to Linux and Free Software that I [...]

Jean-Baptiste Kempf: Blu-Ray libraries releases
Blu-Ray libraries Today, we release a new version of all our Blu-Ray libraries: libbluray 0.7.0 libaacs 0.8.0 libbdplus 0.1.2 Those releases feature minor features improvements, and numerous bug fixes. The biggest changes lie on the[...]

Jean-Baptiste Kempf: 10 years of GSoC and VideoLAN
A few weeks ago, the 10 years Google Summer of Code Reunion was held in San Jose. To celebrate for the 10 seasons of GSoC, this event replaced the usual Google Summer of Code summit. I thought it would be a good occasion to share what we'[...]

Soziale Netzwerke
[NoCanBrah] @howtogeek @videolan And since Firefox is pushing it as their default search engine, more people will use it and download said crapware.
[howtogeek] Yahoo has taken the art of crapware pushing to a whole new level. http://t.co/WjnIRe4YF1
[nextinpact] Droit d'auteur : la France étend son lobbying contre le rapport Reda http://t.co/umWDVGX1PY
[Senficon] The #RedaReport explained, paragraph by paragraph. More background information on my proposals: https://t.co/AgVgJkszZJ #FixCopyright
[ggreenwald] Reddit AMA with Edward Snowden, Laura Poitras, and me beginning now, here: https://t.co/YiXlP64gVo