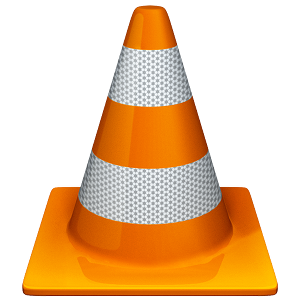 VLC media player
VLC is a free and open source cross-platform multimedia player and framework that plays most multimedia files as well as DVDs, Audio CDs, VCDs, and various streaming protocols.

VLC'ни жүктөп алуу
Version

2.2.1

•

Windows

•

20MB
Jean-Baptiste Kempf: libbluray 0.9.0
Almost 6 months after libbluray 0.8.0, I'm delighted to announce libbluray 0.9.0! We published, in the meantime, a version 0.8.1, that was focused on fixing the biggest regressions of 0.8.0. Between 0.8.0 and 0.9.0, we had around 100 comm[...]

Jean-Baptiste Kempf: new libVLC backend for EFL/Emotion
This is quite short a post about libVLC in EFL (Enlightenment). Emotion is the multimedia API of the Enlightenment Foundation Libraries (EFL) used in the e17 desktop environment. It is similar to KDE's phonon. For a long time, the libVL[...]

Jean-Baptiste Kempf: Last weeks in VideoLAN - 19
19th week of VideoLAN reports Because of the VideoLAN Dev Days that happened last week-end, here is a dual-week report of what has happened in the VideoLAN community and VLC development, during the past 2 weeks. :D It explains also why [...]

Jean-Baptiste Kempf: The future of codecs is at VideoLAN Dev Days '15
VideoLAN Dev Days 15 Like the last few years, we are organizing the VideoLAN Dev Days, this week-end, in Paris. The conference is nicely hosted by the French unicorn Criteo and sponsored by Google and Videolabs. Last year was in Dubli[...]

Социалдык тармактар
[videolan] VideoLAN will be present at @OSS_Paris with a booth in the Associations Village :) Don't forget to meet us there!
[videolan] libbluray 0.9.0 is out! Better BD-J support, Xlet security, new APIs and numerous fixes! http://t.co/660GYVdUtq https://t.co/DirfOK9gii
[feepk] Our talk recordings about next gen codecs, #VLC 3.0 and more are now also live on @Vimeo! check them out! https://t.co/Kx1NrA9mTC #VDD15
[thepyxelz] Antoine de Caunes fait la promo de VLC #vlc #videolan cc @videolan https://t.co/X55PuOodFD
[THD_IT] lit "Videolan / VLC , le célèbre lecteur vidéo né à Centrale" http://t.co/OFqOukBdLB , with (Jean Baptiste Kempf inside) cc @videolan