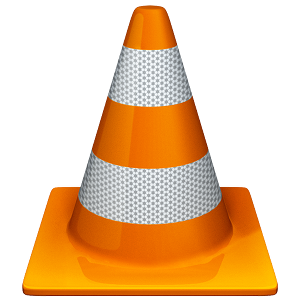 VLC media player
O VLC é um reprodutor multimídia livre, de código aberto, multi-plataforma, e um arcabouço que reproduz a maioria dos arquivos de mídia, bem como DVD, CD de áudio, VCD e vários protocolos de fluxo de rede.

Baixar o VLC
Version

2.2.0

•

Windows

•

20MB
Ludovic Fauvet: VLC 2.2.0 WeatherWax
The VideoLAN community is proud to announce the immediate availability of VLC 2.2.0 codename WeatherWax and for the first time in history on all supported platforms simultaneously (see related press release). In addition to the release of[...]

Ludovic Fauvet: VLC and Mirrorbits at SCALE 13X
The thirteenth annual Southern California Linux Expo (SCALE 13X) will take place on February 19-22, 2015 at the Hilton Los Angeles Airport (LAX). It's without doubt one of the greatest conference related to Linux and Free Software that I [...]

Jean-Baptiste Kempf: Blu-Ray libraries releases
Blu-Ray libraries Today, we release a new version of all our Blu-Ray libraries: libbluray 0.7.0 libaacs 0.8.0 libbdplus 0.1.2 Those releases feature minor features improvements, and numerous bug fixes. The biggest changes lie on the[...]

Mídia social
[videolan] VLC for Windows Phone 1.1.1 Beta is being deployed on the store... Crashes fixed and UI changes are part of it...
[ThomasNigro] Seems like the VLC for WP update is available in the WP Store.
[thetoxicarcade] installed libdvdcss2 directly from @videolan, and Jobs is now working. THIS IS AWESOME
[sbconslt] Updated VLC Android from 0.9.10 beta to 1.1.2 stable. Impressions: Faster. Slicker. @videolan
[ThomasNigro] Hopefully the next update of VLC "universal" will be available by the end of the week. http://t.co/GpCCVdYRw8