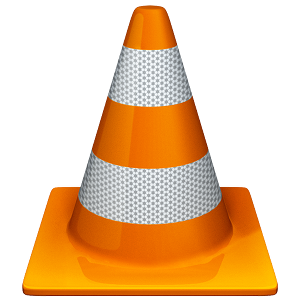 VLC media player
VLC är en fri och öppen plattformsoberoende multimediaspelare och ramverk som spelar upp de flesta multimediafilerna såväl som DVD:er, ljud-CD:er, VCD:er och diverse strömprotokoll.

Ladda ned VLC
Version

2.2.0

•

Windows

•

20MB
Ludovic Fauvet: VLC 2.2.0 WeatherWax
The VideoLAN community is proud to announce the immediate availability of VLC 2.2.0 codename WeatherWax and for the first time in history on all supported platforms simultaneously (see related press release). In addition to the release of[...]

Ludovic Fauvet: VLC and Mirrorbits at SCALE 13X
The thirteenth annual Southern California Linux Expo (SCALE 13X) will take place on February 19-22, 2015 at the Hilton Los Angeles Airport (LAX). It's without doubt one of the greatest conference related to Linux and Free Software that I [...]

Jean-Baptiste Kempf: Blu-Ray libraries releases
Blu-Ray libraries Today, we release a new version of all our Blu-Ray libraries: libbluray 0.7.0 libaacs 0.8.0 libbdplus 0.1.2 Those releases feature minor features improvements, and numerous bug fixes. The biggest changes lie on the[...]

Sociala medier
[k_sze] VLC 2.2.0 is out! #OMGWTFBBQ @videolan
[videolan] Be careful, Windows RT version does not have the hardware decoding in yet. We're working on that.
[videolan] It seems the Windows Store CDN is finally in sync, first beta version for Windows RT is out: http://t.co/CxDfE2fHqI
[thomasrysgaard] The new @videolan VLC Windows universal app is really nice!
[swapnilbhartiya] Half a dozen things you didn't know #VLC could do - http://t.co/xccd6R6OsV @videolan http://t.co/p2bF3xdQLG