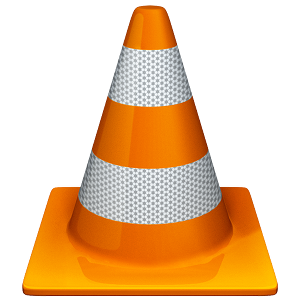 VLC media player
VLC là một chương trình truyền thông đa phương tiện, đa nền tảng cũng như sử dụng các framework đa tính năng, có thể thỏa mãn nhu cầu xem mọi loại file audio/video cũng như DVD, Audio CD, VCD cùng nhiều phương thức streaming khác

Tải về VLC
Version

2.2.1

•

Windows

•

20MB
Jean-Baptiste Kempf: This week in VideoLAN - 11
11th week of VideoLAN reports Yet another weekly report of what's happening in the VideoLAN community and VLC development teams! This week was quite hot, in the real world, and we're in the core of the summer; therefore this week was qui[...]

Jean-Baptiste Kempf: This week in VideoLAN - 10
10th week of VideoLAN reports This is my 10th weekly report of what's happening in the VideoLAN community and VLC development teams! It's quite cool, that I've been able to not drop it Compared to the previous week, this week was quit[...]

Jean-Baptiste Kempf: This week in VideoLAN - 9
Yet another week in VideoLAN world Yet another week, yet another weekly report about what has happened in the VideoLAN community and VLC development teams, during the last week. As the previous week was very busy and that most Europe got[...]

Jean-Baptiste Kempf: This week in VideoLAN - 8
Yet another week in VideoLAN world Another week, another weekly report about what has happened in the VideoLAN community and VLC development teams, during the last week. This week was pretty busy on most VLC related projects, as you'll s[...]

Truyền thông xã hội
[videolan] x264 just got quite an update with PPC-LE support, NV12 input, MIPS optimizations, experimental NASM support, optimizations and fixes!
[robUx4] "@nitot "@ChubbyCoon Image rare d'une maman plot suivie de ses petits. Trouville, 2015. http://t.co/W7T2tcB37Z"" cc @VLCicon @videolan
[vince2_] Steinar H. Gunderson: DYI web video streaming — http://t.co/mfsVQ9I4gf
[kdecommunity] Plasma embracing mobile! For real! https://t.co/bX4QJL8ua3 #akademy
[fcartegnie] Just added #DASH and #HLS alternative tracks support in #VLC . Should be available for test in nightlies by tomorrow. Now single module.